Zeimer's Advertising Shoppe Presentation (01/28/09)
About Gil Zeimer
Freelance copywriting. Direct response copywriting. Web site copy. Writing copy for ads, company brochures, HTML emails, radio, TV, data sheets, sales films, conferences, and more. I'm also a successful blogger and have even hosted workshops on blogging.
Company Profile Video Produced within a Week
30 seconds, 500 dollars, 1 video. Ready for your 30 seconds of fame?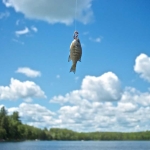 Bumpercrop Productions is having a Spring Sale. Read more.