Tag Archives | social
Short video showing some of the new updates in the June 24, 2013 "Tranche 7" release of BNI Connect.
It's time once again for our Bi-annual "Change of Leadership" celebration.
Don't miss it! Palio d'Asti 640 Sacramento between Montgomery & Kearny (map) Parking at St. Mary's Garage or street parking after 6 PM. MUNI/BART stop: Montgomery
Company Profile Video Produced within a Week
30 seconds, 500 dollars, 1 video. Ready for your 30 seconds of fame?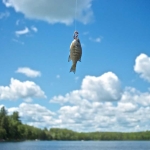 Bumpercrop Productions is having a Spring Sale. Read more.