Tag Archives | sales
Do your clients have to jump through hoops to do business with you? Make it as easy as pie.
What's the proper etiquette to put someone on your mailing list? The answer is pretty simple: you need to get their approval first.
Company Profile Video Produced within a Week
30 seconds, 500 dollars, 1 video. Ready for your 30 seconds of fame?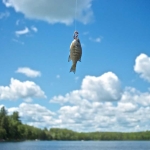 Bumpercrop Productions is having a Spring Sale. Read more.