Tag Archives | networking
Short video showing some of the new updates in the June 24, 2013 "Tranche 7" release of BNI Connect.
What are Meetups? Real people meeting in real life. Whoa, what a concept.
Illustrated by Fritz Wall. Written by Gil Zeimer. Narrated by Steven Favreau. Apologies to Clement Clarke Moore. 'Twas the night before networking when all through the bay, BNI Embarcadero members were preparing for Schroeder's Café. The referral slips would be placed on the tables with care, In the hopes that Giver's Gain would soon be […]
Company Profile Video Produced within a Week
30 seconds, 500 dollars, 1 video. Ready for your 30 seconds of fame?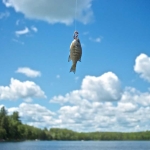 Bumpercrop Productions is having a Spring Sale. Read more.