Tag Archives | leadership
BNI Social: Leadership Party! Climbing the Filbert Steps. Come one, come all!
President: Heather Stoneman Vice President: JC Avakian Secretary: Kate Antonini Treasurer: Jerry Becerra Visitor Hosts: Carlos Ramirez (Chair), Pat Miller, Sergio Rosales, Tom Redmond, Seth Tajbakhsh Membership: Dan Chomko (Chair/Current Members), Gil Zeimer (Co-Chair, New Members), Sharon Schanzer Mentor Coordinators: Kay Heatherly (New Members), Kathy Olberts (Current Members) Social Committee: Cathy Cohn (Chair), Katherine Bernitt, […]
Company Profile Video Produced within a Week
30 seconds, 500 dollars, 1 video. Ready for your 30 seconds of fame?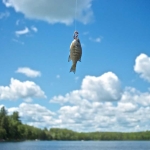 Bumpercrop Productions is having a Spring Sale. Read more.