Tag Archives | cloud computing
Is it time to get a real email address? Maybe something professional?
Is your philosophy More or Less, or Less is More? Before I stepped into Salesforce.com consulting, I worked in a small office.  There was little shelf space, one cabinet, and a server with a small hard drive.  Everything including tech magazines, software manuals, and files were scrutinized and, if deemed important, some limited real estate […]
Enpio provides services to Non-Profit Organizations around customizing donor and programs management databases that are granted by the Salesforce.com Foundation. The result is increased development, improved services, and accurate reporting on inputs, outputs, and outcomes.
Company Profile Video Produced within a Week
30 seconds, 500 dollars, 1 video. Ready for your 30 seconds of fame?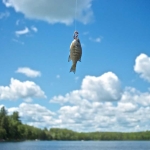 Bumpercrop Productions is having a Spring Sale. Read more.