Archive | Calendar
RSS feed for this section
By
Reno F.R. Fernandez III
on
February 15, 2015
in
Articles, Calendar, Case Studies, Company Descriptions, Featured, Help, Marketing Makeover, News, Power Teams, Presentations
In Bilyeu v. Morgan Stanley, 683 F.3d 1083 (9th Cir. 2012), the United States Court of Appeals for the Ninth Circuit rules that an insurer cannot impose a lien upon the proceeds of Social Security benefits in the possession of the insured in order to recover overpayment of long-term disability benefits.  Read more here.
Company Profile Video Produced within a Week
30 seconds, 500 dollars, 1 video. Ready for your 30 seconds of fame?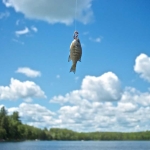 Bumpercrop Productions is having a Spring Sale. Read more.